Crisler Arena Information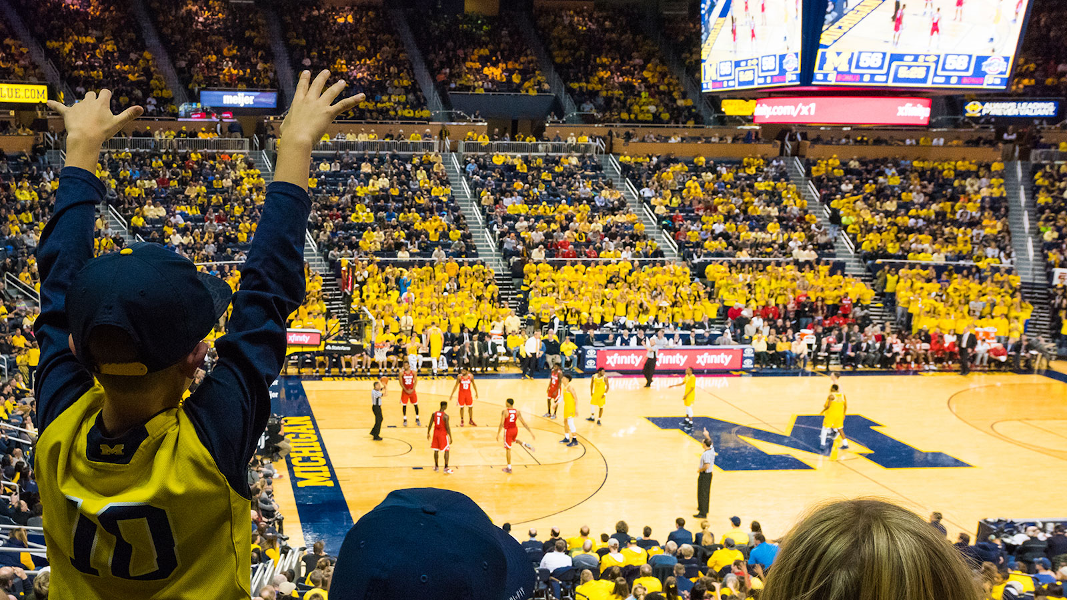 Ever since the Crisler Center was built in 1967, it has played host to the Michigan Wolverines men's basketball program. The venue has a history of serving the University of Michigan's athletics programs including stints where it served as home for the women's gymnastics team, the wrestling team, as well as the women's volleyball teams.
The arena was often called "The House that Cazzie Built" referring to Cazzie Russell who led the Wolverines to three consecutive Big Ten Conference titles from 1964-1966. Russell's popularity caused a nationwide love for the team as well as a fan base that quickly outgrew Yost Fieldhouse (now Yost Ice Arena), prompting the construction of The Crisler Center.
The venue, formerly known as Crisler Arena, was always intended to be an excellent indoor arena to serve the community of Ann Arbor, Michigan. It was designed to seat 12,707 spectators and was named after Herbert O. "Fritz" Crisler, the university's head football coach from 1938 to 1947 and later athletic director until his 1968 retirement. The designer, Dan Dworsky, was a member of the 1948 Rose Bowl team and designer for the Federal Reserve Bank of Los Angeles.
You might expect that the campus facility would only serve the Big Ten, but it hosted the 1980-82 Mid-American Conference men's basketball tournaments, as well as other major championships. These championships include the Big Ten and NCAA gymnastics championships, the 1999 Big Ten wrestling championship, and other similar events.
But don't think that the arena is only for sports, as it has hosted concerts including the opening show of Bruce Springsteen & The E Street Band's The River Tour as well as a concert by Elvis Presley on April 24, 1977. The venue was also home to the famous "ten-for-two" John Sinclair Freedom Rally that featured John Lennon & Yoko Ono in 1971. The arena also hosts graduations including Michigan's Dearborn campus' winter commencements every year.
The Crisler Center has a storied history in sports and non-athletic events and continues delighting fans, students, and alumni every single season.
Further information on Crisler Center at University of Michigan:
Ticket Policies:
Read about the ticket policies and authenticity guarantees for tickets purchased via this website.
Crisler Arena Seating Chart:
View the Crisler Center at University of Michigan seating chart and seating options.
Crisler Arena Parking:
Find out more about parking and driving arrangements at the Crisler Arena.