Crisler Arena Seating Chart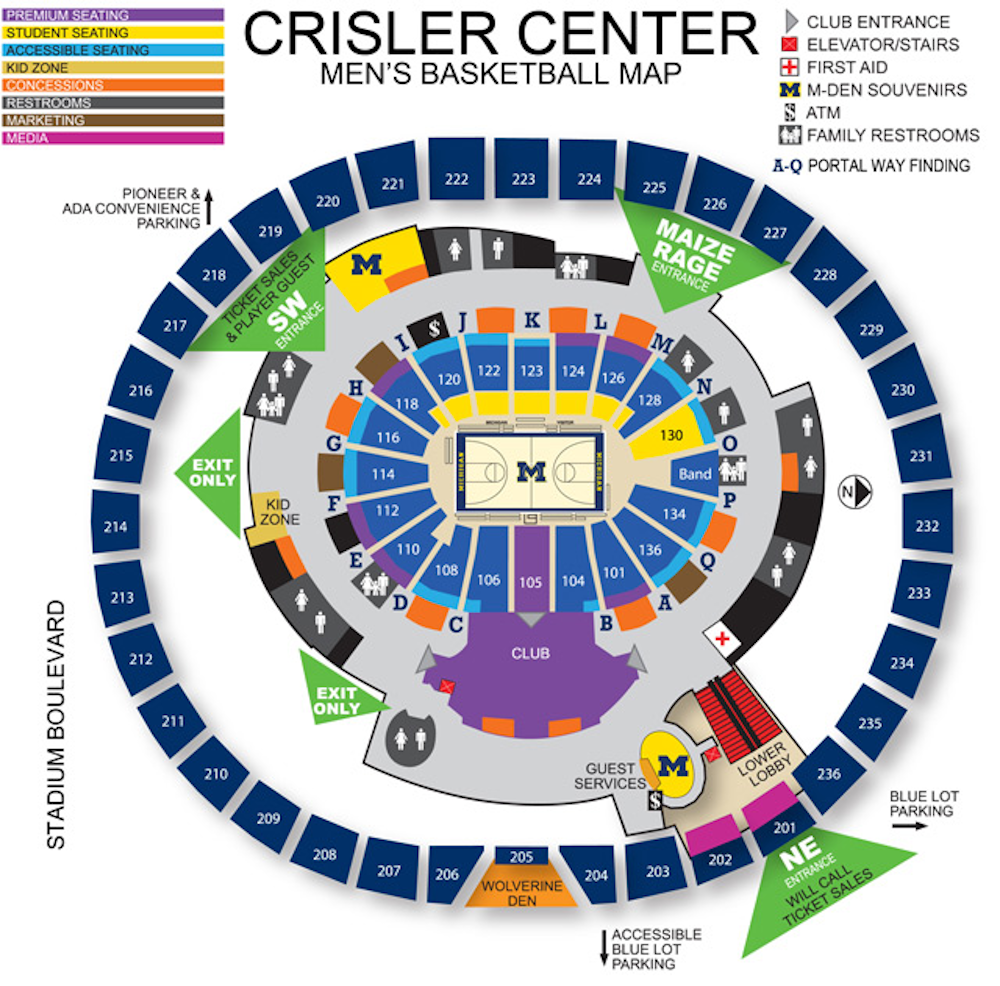 The Crisler Arena offers seats for 13,751 spectators across the entire venue. Student seating is upfront with plenty of space available around the court so you can enjoy the game. During certain events, the seating may be arranged in a way that limits seating to fit the needs of the show, event, or competition. Standard seating is blue-backed stadium seating with flip-down cushion chairs and armrests for comfort.
Accessible seating is available around the seating in the rear sections as indicated in the attached photo. If you have specific seating needs, please call the box office at (866) 296-MTIX.
NOTE: Depending on type of event the seating chart above may be subject to change. Always double check the seating chart for the specific event when selecting your tickets.
Reserve your tickets today and secure the best seats now! Check out the Crisler Arena schedule to see all the upcoming events.
For all ticket and authenticity policies please read the ticket information page.